Antiques Shows in the Brandywine and nearby


In mid March the Chester County Antiques Show in Westown, PA featuring over 50 dealers specializing in 18th & 19th century American, English and Continental furniture, rugs, paintings, porcelain, glass, silver, jewelry, needlework and other decorative arts.

Held in mid April, just 25 minutes away in Philadelphia, The Philadelphia Antiques Show is considered the top venue for American antiques in the country. It includes 50 leading antiques dealers and galleries who continue to set the standard for outstanding quality and integrity. These exhibitors bring the finest examples available today including period furniture, folk and fine art, ceramics, porcelain, silver, jewelry and textiles.

In late May the Brandywine River Museum Antiques Show offers the opportunity to see outstanding antiques from more than 30 dealers from Maine to Ohio including a variety of American and English furniture, glass, metalware, ceramics, folk art, quilts, Oriental and European porcelain, rugs and other fine collectibles.

In early November there is Winterthur's Delaware Antiques Show at the Riverfront Center in Wilmington, DE which is a spectacular showcase of art, antiques, and design. Featuring the finest offerings from more than 60 of the country's most distinguished dealers, the Delaware Antiques Show highlights American antiques and decorative arts, including furniture, paintings, rugs, ceramics, silver, jewelry, and more.

If you like antique cars, you may want to schedule a getaway to the Brandywine in September for the Hagley Museum Antique Car Show. You will be able to see more than 600 antique and restored cars that date from the early nineteen-hundreds to the nineteen-eighties. The show features vehicle parades, motoring music, video and go-cart racing, and a festival food court. All activities are on Hagley's upper property.
Antiques on display at du Pont mansions in Delaware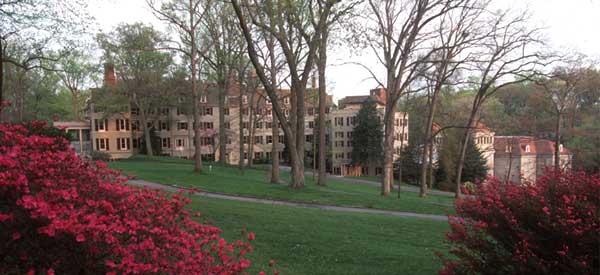 Winterthur Museum & Gardens

To see some of the finest period rooms in America, you will want to include a visit to Winterthur Museum & Gardens on your Brandywine Valley itinerary.

Winterthur, an American country estate, is the former home of Henry Francis du Pont (1880-1969), an avid antiques collector and horticulturist. In the early 20th century, H. F. du Pont and his father, Henry Algernon du Pont, designed Winterthur in the spirit of 18th and 19th century European country houses. A visit to Winterthur will immerse you in another time and place through its unparalleled collections of antiques and Americana. You can tour the house to see the exquisitely furnished rooms in which du Pont entertained his family and friends in grand country-house style. In the inspiring architectural surroundings of the Period Rooms, you will view magnificent vignettes of antiques celebrating the finest in style and craftsmanship.

Henry Francis du Pont created more than 175 period rooms to "show America as it had been" which required him to build a large addition to his home. These "Period Rooms", became the backdrop for the display of du Pont's growing collection of antique furniture, silver, needlework, textiles, paintings, prints, ceramics, and glass.

Some of the museum's magnificent collection of more than 85,000 objects made or used in America between 1640 and 1860 are showcased in its Galleries. You can see beautiful examples of American style, furniture, textiles and needlwork, paintings and prints, metalworks, ceramics and glass and The Campbell Collection of Soup Tureens which is on permanent exhibit.

Tickets to Winterthur is by way of day passes covering the Mansion and gardens and you may want to ask your innkeeper for advice as to what you can realistically see in the time you have available. You can easily spend an entire day at Winterthur and lunch at their restaurant on the grounds.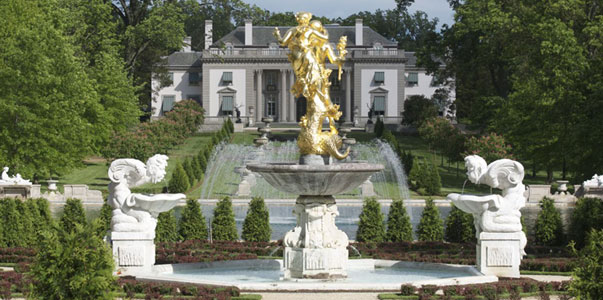 Nemours Mansion

Another du Pont mansion you can tour is the Nemours Mansion, an excellent example of modified Louis XVI French château. It was designed by Carrere and Hastings of New York City and was built between 1909 and 1910 by Smyth and Son of Wilmington, Delaware. The mansion has 102 rooms and is furnished, as you would expect, with fine period antiques, rare oriental rugs, tapestries and paintings dating back as far as the 15th century.

Reservations for the $15 two hour guided tour of the mansions and gardens (May - Dec) are highly recommended as demand is high since Nemours was closed for over two years to undergo a $39 million renovation. Ask your innkeeper to make them for you since the reservations office is closed on weekends. The tour involves climbing several staircases so please take that into account when making reservations. There are no food or picnic facilities at the Nemours Mansion and Gardens so it is best to schedule after or before lunch. Tours are conducted Tuesday through Saturday 9:00 AM, 11:00 AM, 1:00 PM & 3:00 PM and on Sunday 11:00 AM, 1:00 PM, & 3:00 PM. Call Monday- Friday 8:30 AM - 4:00 PM (302) 651-6912 (ext #3) Toll Free:  1-800-651-6912.
Antique Shopping
Antiques and Images
A spacious group gallery offering Delaware Valley 18th and 19th century furniture and accessories including folk art, stoneware, quilts, samplers, Quimper poterie and classic cameras. Located in Avondale, PA on Route 41, less than a mile off Route 1.

Baldwin's Book Barn
Five-story antiquarian bookstore housed in a rustic 1822 dairy barn stuffed to the rafters with a treasure trove of 400,000 used and rare books, manuscripts and maps, as well as fine paintings and prints, estate antiques, and other valued collectibles in West Chester, PA on Route 52.

Brandywine River Antiques Market
50 vendors offering the finest quality and selection of antiques, estate furniture, accessories, and collectibles in various styles and periods. 610-388-2000. Located on Route 1, one mile from Longwood Gardens in the big white barn. Open Wed-Sun. 10-5.

Clifton Mill Shoppes
Furnishings, lighting fixtures and fireplace equipment in a circa 1727 barn. 610-444-5234. Located on Old Kennett Road just outside of Kennett Square. Open Mon-Fri 10-4.

J. Palma Antiques
18th and 19th century American Country furniture and period accessories. West Chester, PA on Route 202 between Route 1 and 926. 610-399-1210. Call for hours. West Chester, PA on Route 202 between Route 1 and 926, 610-399-1210. Open Fri-Mon 9:30-Dark and by appointment.

McLimans Antiques and Pre Owned Furniture
Offering fine antique, reproduction and traditional furniture, McLimans has been doing business in the Chester County area since 1976. The store has 2 floors and 13,000 square feet. They also have one of the largest inventories in the tri-state area. Located in Kennett Square, PA on Old Baltimore Pike.

Nesting Feathers
Antiques, decorative items, collectibles and rare gifts. Multiple dealers on South Broad Street in Kennett Square, PA. 610-444-7181.

Pennsbury-Chadds Ford Antique Mall
120 dealers on two levels; furnishings, books, collectibles, china and jewelry in Chadds Ford, PA on Route 1 at 640 East Baltimore Pike 610-388-1620. Open 10-5 Thursday through Monday.

Ronald C. Bauman, Inc.
18th and 19th century American furniture, tall case clocks, porcelains and related accessories in Centreville, DE on Route 52, Open Tues-Sat 10-5. 302-655-4466.

Springhouse
Antiques and accessories, custom furnishings and seasonal items in Chadds Ford, PA. Route 1 next to the Gables Restaurant, open 11-5 daily. 610-388-7075.

The Merry Go Round
Horse and Dog related antiques in Unionville, PA. 610-347-1202. Call for hours and information.

Thomas Macaluso Used and Rare Books
Old maps, prints, books in six showrooms. Kennett Square, PA 610-444-1063. Open Mon-Fri 11-5, Sat. 11-4, Closed Sunday.

Twice Nice Antiques & Collectibles
Antiques, collectibles, gifts, furniture from the past, crystal, porcelain. Chinese imports and brass items in Centreville, DE on Route 52 in the Fredrick's Country Center, open 10-4:30 daily. 302-656- 8881.